Non-Resident Indians (NRIs) have historically played a vital role in shaping Indian politics. The most famous NRI to have an impact on Indian polity was none other than Mahatma Gandhi, who returned from South Africa after studying in England and changed the course of history.
We may not want to talk about Muhammad Ali Jinnah but he was also an NRI barrister in London.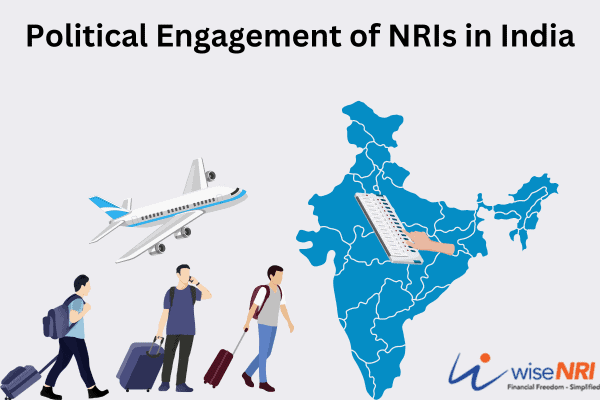 Must Read- NRI Checklist
Despite being away, NRIs are as politically engaged as resident Indians – and some would argue even more. With their growing clout overseas, NRIs have the power to influence Indian policies and decision-making processes.
Nuances of NRIs' Political Engagement
NRIs have a strong emotional connection to their roots and wish to bring about positive change via active participation in politics. They do so by expressing their opinions and supporting causes close to their hearts. With their financial resources and influence, NRIs support political parties, fund development projects, and provide necessary aid during major crises.
Moreover, NRIs are India's cultural ambassadors, promoting Indian values and traditions on the global stage. Their contributions also include bringing a fresh perspective to politics and lobbying for policy changes back home.
With the increasing clout of the NRIs, in their country of residence and India, major Indian political parties have a dedicated wing for them. Recently political parties and leaders are actively engaging NRIs in overseas events, seeking their opinions and support.
Political Fundraising and Campaigning
NRIs' political engagement goes beyond just voting. Many NRIs actively contribute to political campaigns by donating funds to their preferred political parties or candidates. Many NRI who are vocal supporters of their parties, also take time out to campaign for them during elections in their constituencies, state, and even in other states.
Influencing Policy Making in India
NRIs also engage in lobbying efforts to influence policy changes that align with their interests and concerns. They participate in political, economic, and policy discussions and debates via social media and online forums.
They share their opinions, raise awareness about important issues, and mobilize support for causes they believe in. This engagement allows NRIs to connect with like-minded individuals (both overseas and in India) to build a strong network of politically active individuals.
Influencing Policy Making in Country of Residence
NRIs' political engagement is not limited to their country of residence alone. Many NRIs also actively participate in the political processes of their countries of residence, contributing to the political landscape in multiple nations.
This dual engagement reflects their diverse backgrounds and the global perspective they bring to political discussions. This has resulted in supporting lawmakers (including those of Indian origin) who are more supportive of India's aspirations and needs.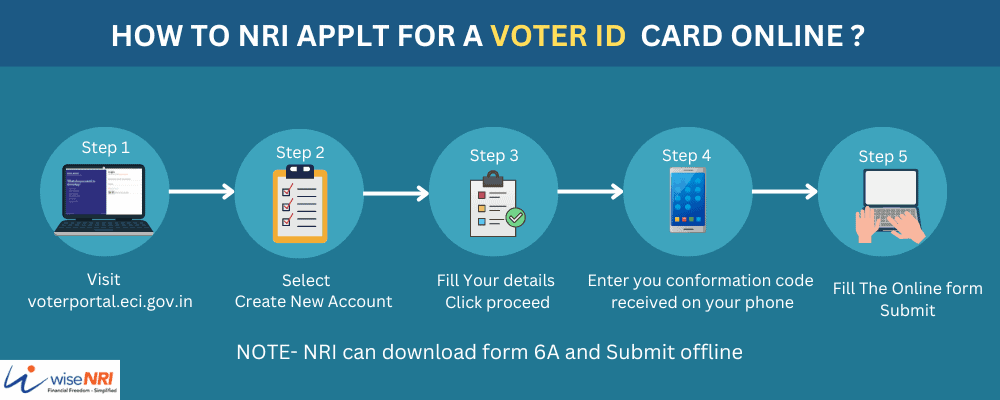 Must Check – 5 Financial Lessons from Superheroes
NRI Voting Rights in India
Indian polity recognized the importance of NRI political engagement and took steps to grant voting rights to its overseas citizens. The Representation of the People Act, of 1950, was amended in 2010 to allow NRIs to vote in Indian elections.
However, this legislative step is just the beginning, and there is still work to be done to ensure seamless and inclusive NRI voter participation in Indian elections. Despite this recognition, NRI voters face several challenges when it comes to casting their votes in India.
Challenges Faced by NRI Voters in India
Despite the hype created around NRI voting rights, only one lakh overseas electors are registered out of 160 lakhs strong diaspora – a mere 0.00625%. And only 25,000 cast their votes in the last general elections held in 2019.
While NRIs have the right to vote, they face various challenges in exercising this fundamental democratic right. We are listing them here for a clearer picture.
Logistical Nightmare
Logistical difficulties are the biggest hindrances in exercising their right to vote. Limited access to polling stations, complex registration processes, and problems with absentee ballots often hinder NRI voter participation.
Overseas electors are required to register as such and submit documents to prove their eligibility, in a specified timeframe. The biggest challenge is the requirement to be physically present at a polling booth in their constituency to vote.
The Election Commission of India (ECI) has no provision to allow proxy, postal, or online voting for registered NRI voters. They are working on a mechanism of e-postal ballots (electronically transferred postal ballots) to allow secure voting from their country of residence.
Inadequate Awareness
Despite all the hype and efforts, it is a challenge to reach out to all eligible overseas electors to make them aware of their rights. Given the complexities of the process, the Election Commission of India does not run any large-scale campaign for awareness and outreach, making it difficult for NRIs to navigate the voting process effectively.
Consequences of NRI Voter Apathy in India
While many NRIs actively participate in political activities, most exhibit apathy towards voting. When they choose not to vote, they miss an opportunity to have their voices heard and to contribute to the democratic process. This apathy can lead to unbalanced decision-making and a lack of representation for NRIs and their concerns.
Process of NRI Voter Registration Process
Registering as an NRI voter in India involves a series of steps. NRIs need to complete an online registration form, provide relevant documents, and submit their applications to the Election Commission of India. However, the process can be time-consuming and confusing for many NRIs. The government should invest in streamlining the registration process and aiding NRIs who wish to exercise their voting rights.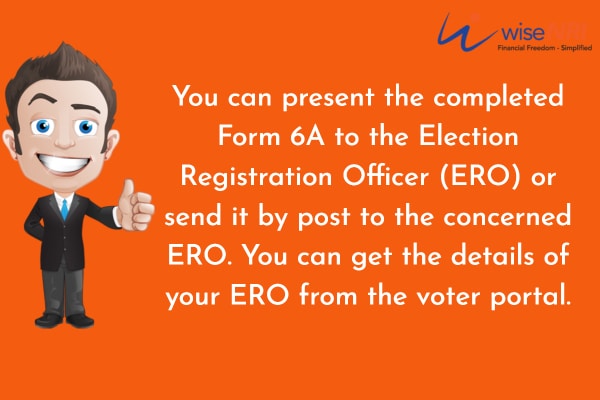 Must Read – NRIs Moving from one Foreign Country to Another – Checklist
Steps to NRI Voter Registration 
Use the "Find my polling station" feature in the ECI's Voter Portal and the contact for the Election Officers there.
You can fill out Form 6A online and upload the required documents. You can also find this form on the website of the Chief Electoral Officer of your state.
Alternatively, you can download Form 6A, fill it in duplicate, and attach the necessary documents.
Form 6A is available at no charge at Indian Missions and with the Booth Level Officers (BLO) at every polling station.
You can present the completed Form 6A to the Election Registration Officer (ERO) or send it by post to the concerned ERO. You can get the details of your ERO from the voter portal.
Documents Required for
Recent passport-size photograph in white/light background.
Details in Form 6A as per the valid Indian passport.
The form has a declaration stating that your enrollment in the "General ELectors" roll from your constituency be removed and your Elector Photo Identity Card (EPIC or Voter ID card) be canceled.
Self-attested photocopy of relevant pages of the passport containing a photograph, address in India, and valid visa endorsement.
Verification Process
If you present the application (Form 6A) in person, then your passport is checked for verification and immediately returned.
The BLO will visit your residential address as declared in the passport and verify the details and documents.
If there are no available (or willing) to verify documents, they will be sent to the local Indian Mission for verification.
The decision of successful registration in the electoral roll for "Overseas Electors" will be communicated to your Indian address and by SMS to the registered Indian mobile number. The electoral roll on the official website will be updated to reflect the change.
If you wish to change any detail in the overseas electoral roll, then use Form 8.
Conclusion
NRIs' political engagement is multifaceted encompassing various forms of participation. From exercising their voting rights to donating funds, engaging in lobbying efforts, and participating in virtual discussions, NRIs play a significant role in shaping the political landscape of both their home country and their countries of residence. Their active involvement demonstrates their commitment to making a difference and influencing the governance of their native land, despite the physical distance that separates them.
Please share your experience of the NRI Voter Registration Process. It will be interesting to know how politics in India is different from your country of residence. Please add your views in the comment section.