Most of our clients are NRIs – so this is a FAQ for us – "When is the best time to send money to India?" or "Best exchange rate to send money to India".
Clients who have spent some time with us know the answer but they still probe ahead like – "I would like your outlook on the Indian Rupee vs Dollar in the next few months. Is Rupee going to depreciate further? How far do you think it will fall? No one can predict due to the numerous factors but I want your feedback."
New clients have more expectations "Some quick help needed. I need to transfer some funds from the US to India. Can you suggest when should I initiate that transfer? Is it the right time to send money to India or should I wait for a while?"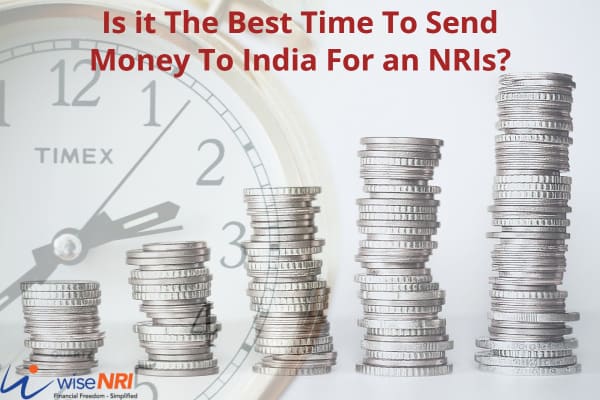 Read- NRIs wealth planning checklist
Best time to send money to India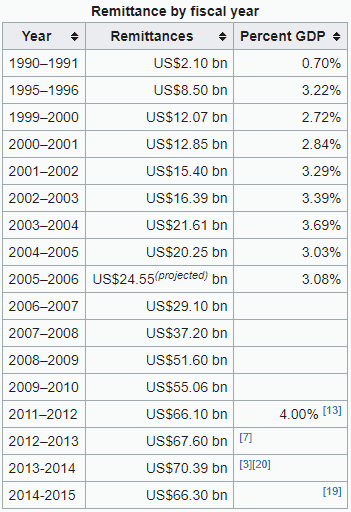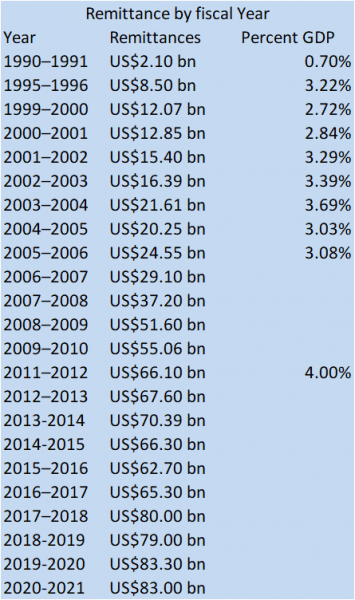 With Indian long-term interest rates crossing 8%, NRIs have this question in their minds – should they be remitting money to India for investment purposes or not, at this time?

A few figures just to tell what kind of money we are talking about:
The remittance to India is increasing constantly. It's above 50 billion dollars every year since 2018 – that's huge. Indian GDP & equity markets have also did do well in the last 15 years. Source wiki
Money remitted to India in 2017 was $69 billion whereas China received $64 billion. India has the largest 11.25% share of the total worlds remittances followed by China (10.5%) and the Philippines (5.38%).
Even the Money Transfer industry in India itself is growing at an average of 15-20%.
Why does NRI transfer money to India?
NRI remit money to their families for sustenance in India. Inflation has been always higher here so we can see NRI will send more money for consumption. [Read – NRI Gift Taxation Issues]
They send money to invest in India. Major investment goes to Bank deposits and property. These are sometimes done due to emotional reasons – as they feel their roots are here and there is a chance that they may return in the future to avail benefits arising out of these investments.
Note: Effective 2011, the RBI has deregulated the interest rate that was payable on NRE (Non-Resident External) accounts. Hence banks can interest rates of their choice. Following this liberty, the rates on these deposits have gone up from a level of 3.75%-3.85% to a level of 6% to 9% for different maturity deposits. Hence these NRE accounts have become more lucrative as NRIs can catch the peak deposit rates as FD rates in India may go down in the future.
Interest on NRE FD is tax-free in India. Check – Tax Rates for NRIs on Indian Income
Now the million-dollar question – Is it the right time to send money to India?
Benefits of transferring money to India Now:
 NRIs from developed countries other than the USA are already struggling with the returns that their markets are giving. They can look for good returns from India.
RBI's deregulation of NRE fixed deposits is providing a good opportunity to NRIs from countries that have a lower rate of deposits. Since the principal and the earnings are repatriable and convertible this is a good bet for deposits ranging from 1 year to 5 years. Most Develop countries (even middle east countries) still have deposit rates in the range of 1% to 4% – which are very low in comparison to Indian deposit rates for NRIs.
"RBI has allowed that now NRE/FCNR (Foreign Currency Non-Resident) accounts can be held with a close relative in India on former and survivor basis. This means your relative can also operate the account as Power of Attorney.  This will smoothen the banking process and funds can be managed even in case the NRI himself is not present for transactions." wiseNRI
Read – NRE FD Can Continue after return to India?
What are the Different Ways to send money from India to US?
There are 3 major ways to send money from India to US
This electronic money transfer enables you to send money from India to US bank account. Bank-to-bank transfers use a network called SWIFT, which allows participating banks in the network to securely share transaction information. Major Indian banks and the Reserve Bank of India (RBI) have authorized more than 400 international banks around the world that are part of the SWIFT messaging network to facilitate safe and secure outward remittance from India. Some of the major banks that offer outward remittance services include ICICI bank, AXIS bank, HDFC SBI, etc.
You need to share your bank details, your recipient's bank details, and a swift code or routing number to make the transfer. You might have to give extra records to demonstrate your character or your motivation of outward settlement. Keep in mind that for bank transfer there can be corresponding bank charges.
Foreign Currency Demand Draft
A foreign currency demand draft is a pre-paid negotiable instrument issued in a particular foreign currency by a bank. They are a cheaper option for international money transfer, as you are only charged the demand draft fee by the issuing bank or service provider. If lost, they can be reissued.
In any case, they can take more time for the beneficiary recipient to receive the money.. They are a good option if you want to save money and are not pressed for time.
Online Money Transfer Service Providers
Online money transfer service providers offer the best exchange rate and lowest transfer fees.
The caveat of transferring money to India Now:
The biggest fallback is the exchange rate risk. Rupee as a currency has shown its weakness in the last 1 year. Expert says it will take time before it goes into stable range. The rupee depreciation will be beneficial when you are getting funds in India as you will get more rupee per unit the foreign currency and vice versa. Check out the recent volatility as Depositor has to face this during the time he is invested.
Dollar Vs Indian Rupee Chart


Dollar Vs Other Currencies – 5 Years
Indian rupee has done much better in last 5 years in comparison to other countries.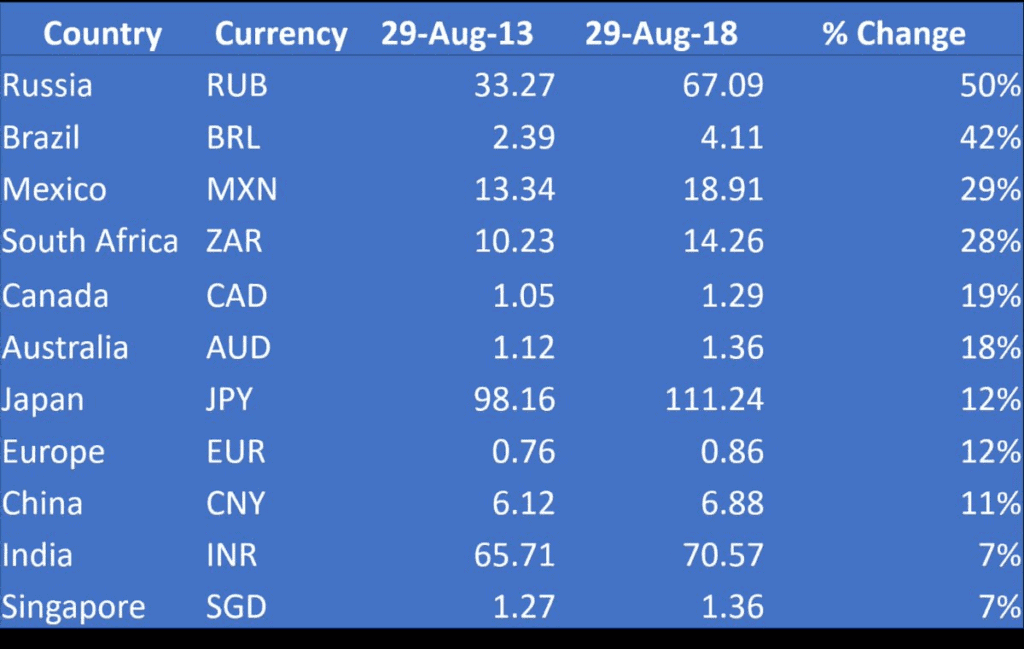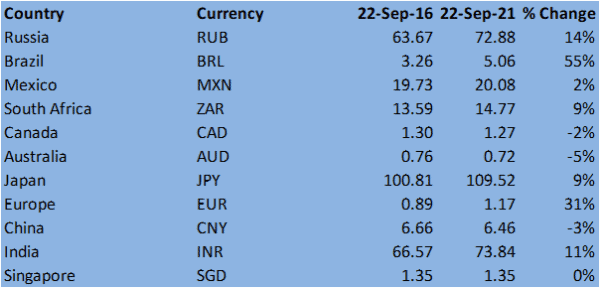 Euro vs Indian Rupee Chart


Although the returns on FCNR and NRE are tax-free in India but they are taxable as per the structure of the country where NRI lives. This can be as high as 55% for some countries and this will bring the actual returns lower. For this please consult the tax advisor before investing in India.
The rules and caps over investments in foreign currency keep on changing on a frequent basis. These rules are covered in various acts like RBI Regulations, FEMA and different banking regulation acts and guidelines. NRI needs to be proactive and informed about these matters.
Another major issue with NRIs is huge mis-selling by bankers – this risk is much higher when NRIs are confused due to currency fluctuation. Don't take my words – just search "how banks mis-sell in India".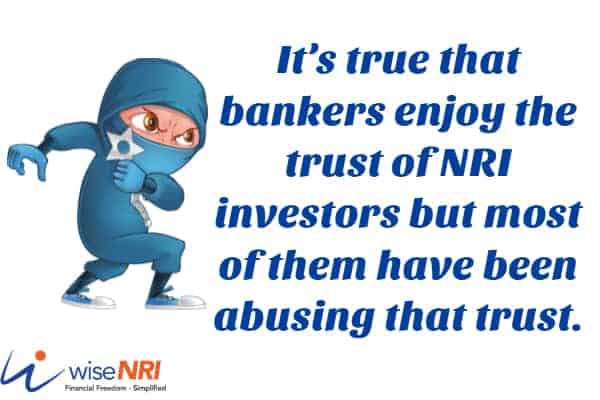 Read – Best Investment Options for NRIs
Our take on sending money to India for Investments:
Currency depreciation is a normal thing for high inflation economies. In long term, we will find a simple trend that Indian currency depreciation is equal to Indian Inflation minus other counties' inflation. For the US this is around 5% annually. (in the short-term other things can work – like liquidity or economic health)
If still, your question is – when is the Right time to send money to India by NRI? We normally suggest that if you are planning to retire in India – you should gradually keep transferring money. Timing the exchange rate is like timing equity markets – which is impossible. The longer you hold that abroad – you will miss the interest rate for that period. (No prize for guessing that the Interest rates in any country are directly related to inflation)
At present times it makes sense that NRIs should remit more money for investment purpose in India – as normally after sharp fall INR should stabilize. Current valuations of equity markets are high but the overall returns from India look promising as the Indian Growth Story will continue going forward and will be an exception to many countries.
But again each country is different in terms of regulations and tax implications. Do not invest without pondering over these and taking expert's advice.
Disclaimer: The data related to capital markets or bank rates as mentioned in the article in no way should be considered as advice for investing in Debt or Equity securities, directly or indirectly. Readers are requested to consult their Financial Planner for any investment decision they take.
Feel free to ask any question or share your experience regarding transferring money to India (but please don't ask Best price to send money to India), add it in the comment section.