Expats look for tax-efficient investment avenues and insurance plans to plan for their future. Many countries – such as the UK, the UAE, Bahrain, and Singapore – allow the expatriates to invest in overseas pension and insurance plans as a tax-eligible avenue. This eases the process of money transfer when the expats go back to their home country.
Many of these plans are usually a combo plan – pension and insurance, life cover and wealth builder, and so on. On the face of it, these plans are attractive, efficient, and convenient. But as is the case with most complicatedly structured products, these are Financial WMDs (Weapons Of Mass Destruction), per the definition of Warren Buffet.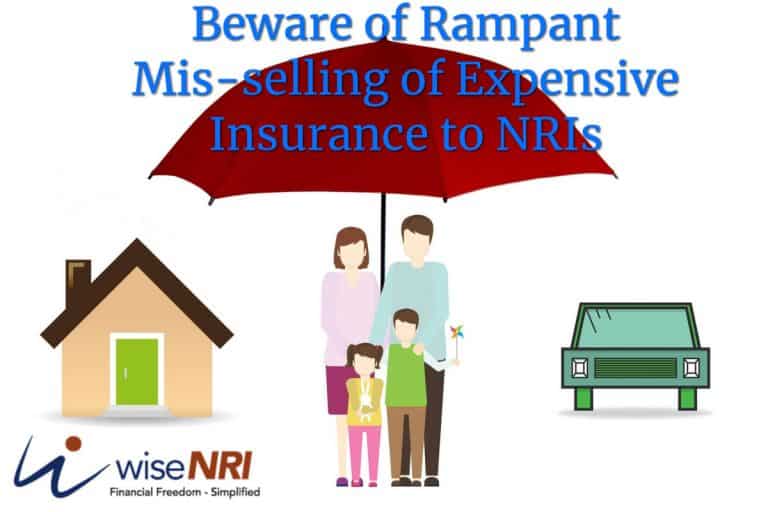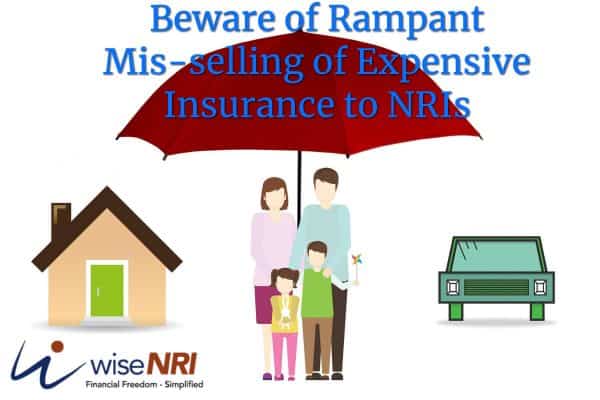 In this article, we focus on three such plans – the Zurich Vista and the Zurich Futura plans from Zurich International and the International protector plan from Friends Provident International Ltd.
We chose these three plans based on investors' real stories and cases studies. We highlight how these Insurance plans are mis-sold to NRI  as the panacea to all your financial goals.
Must Read – Smallcase Stock Investing For NRIs – Review
Zurich Vista
The company website describes Vista as "the term-based savings plan to help grow your money over the medium to long term." The plan is marketed as a disciplined savings plan for long-term financial goals with an insurance component. Your investments are made into various funds managed by Zurich Vista.
Though the offer document speaks volumes of how the plan can fulfill your aspirational needs, it fails to caution properly about the risks of investing in market-linked security. Like any ULIP, the underlying fund's NAV decides what would happen to your corpus on the date of redemption or maturity.
Most NRIs are attracted towards the Zurich Vista because of the fancy shop talk of their sales reps (yes, they are not investment advisors who layout the risks as clearly as rewards!).
According to the AES International, Vista "is an outdated, expensive and inflexible plan", and they give it only a 2-star rating. If you are already an investor, they strongly recommend you seek a second opinion for a future course of action.
According to Singapore-based CFA Wilfred Ling, the additional 62.5% bonus promised during the first 18 months is also a "marketing gimmick." He goes on to show that even with these "bonus" units the difference in yield is negligible at 0.19%. This is because of the extremely high charges on initial units during the first 18 months and other charges in later years.
The most important limitations of this plan are:
The surrender value at the end of the 18th month is ZERO.
High penalty if you withdraw full investments in the initial years.
Not eligible for tax concessions in many countries.
Extremely high distribution commissions.
Only high-cost funds are available to choose from – none of the low-cost or index funds are offered.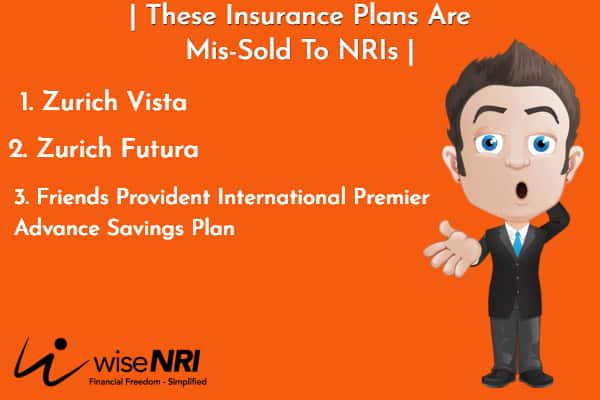 Check- Mr. NRI – How Much Retirement Corpus Is Enough
Zurich Futura
Zurich's Futura is a unit-linked policy offering lifetime insurance cover. Futura is also marketed as a one-stop solution as a life + medical + investment combo with riders for serious illness, accident, or disability.
Compulsory benefits include terminal illness benefits, airplane cover, and medical second opinion service. Optional benefits are an accidental death benefit, critical illness benefit or Cancer cover (including for children), family income benefit, hospitalization benefit, permanent and total disability benefit, etc.
The inclusion of this long list of options makes it so appealing to the NRIs, but they fail to understand that each of those benefits comes at a higher price compared to comparable products from health insurance companies.
They also lure the customers in by suggesting that the policy is flexible to allow changes in the protection levels and adding more benefits at any time. For this, their 'investment advisors' would suggest you change funds or allocation from time-to-time to 'enhance' the corpus value.
Like all ULIPs, Futura is also subject to market volatility and your investments are made in Zurich International's high-cost funds, eating away substantial gains. The policy maintenance charges, distribution charges, and fund maintenance charges are also high just like Vista.
In case you stop making payment for the premiums, then the life cover does not terminate, but your accumulated units are deducted to make payment for the charges, reducing your corpus.
According to AES International, who gave this product only a 1-star rating, "this product is regularly mis-sold and represents an unsuitable protection solution while more flexible options with lower costs and better performance are available."
Zurich Futura's key limitations are:
0% premium allocation towards investments in first 2 years – CRAZY
From year 3-9, a 7% charge is deducted, that reduces from year 10 onwards.
Only 84% of the premium is allocated in Single premium policies – Zurich's share is 16%.
Optional benefits are charged based on many health criteria – but are higher than regular health insurance policies – and will increase annually.
Benefit charges are deducted each month from your units – in advance!
You also have to pay the AMC on the funds, where additional charges may also apply.
If you stop or reduce premiums, or withdraw, the policy may lapse.
Zurich's "investment advisors" routinely underplay the risk factors like different asset classes and currencies.
Must Read – Gift by NRI to Resident Indian or Vice-Versa
Friends Provident International Premier Advance Savings Plan
The Premier Advance from Friends provident is another unit-linked regular payment savings plan with life cover benefits built into it. It is designed to be held as a medium to long-term investment, and the offer document clearly states that you must make the payments regularly throughout the term of the plan.
The stated aim is to help you build a corpus at the maturity of the plan by investing your payments into Funds managed by Friends Provident. Like all market-linked investments, it is subject to the vagaries of the markets.
Though, the offer document from Friends Provident is more specific and clearly worded that those from Zurich International, the mis-selling is still rampant for its plans. The investment advisors mi-sell it as a ULIP life cover policy, which it is not.
The high fee, outdated product construction, and exorbitant distribution charges make this plan a no-no for any serious investor.
Initial charges are taken at 1.5% per quarter or

6% per annum for the complete term.

Monthly plan charges are deducted over and above the initial charges – though at a flat rate.
There is a one-time 7% initial charge in case of a lump-sum payment.
Early withdrawal attracts severe penalties, and they do not even guarantee your money back depending on many factors!
Advisors regularly downplay the inflation, currency, and volatility risks that can affect your fund values.
The underlying funds also have high AMC and fund management charges.
On stopping payments after 18 months or making the plan paid up, you need to bear 'enhance initial unit recovery charges.'
Conclusion
Whether it's India or abroad banks and many financial advisors sell these toxic products like hotcakes because of the exceedingly high commission, sometimes more than the annual premium in the initial years!
If you invest directly in the units of the underlying funds, even with a nominal advisory fee, you still can make more money at the end of the term period. You would save a substantial sum doing so and get your family a decent term plan and health cover from the savings.
We would highly recommend taking advice from independent financial advisors before you commit to such complicated plans just for the sake of convenience.
Advisor's main role is to stand between you and your BIG mistakes – feel free to talk to us, how we can make the difference in your Financial Life. 
In case you were sold (mis-sold) any product from Zurich and Friends Provident or any similar organization – please share in the comment section. That may help your NRI friends.