This is again a very common question that we hear while doing Financial Planning for NRIs "I Am an NRI. Do I Need Health Insurance in India?"
Buying the Best health insurance in India is an important financial decision. You have to consider factors like your age, health status, family members' policy details, etc. Health insurance for NRI is a tricky policy to buy.
Many people do not want to buy it when they are young and healthy and, the insurance companies won't provide it to people who are old and sick.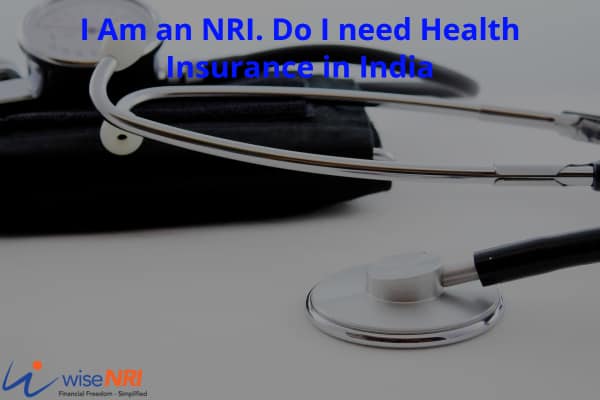 Must-Read- Life Insurance for NRI
Can NRI buy the Best Health Insurance in India?
As an NRI, you are allowed to purchase a health insurance policy in India. NRIs will need ID & address proof – insurance companies can collect premiums in all forms cash to credit cards. Even OCI can buy health insurance.
The crucial question is – Do you need health insurance in India? Here are some factors that you need to look at to arrive at a decision –
1) Duration of Stay and Family Status
You will have to think about the following –
How long do you intend to stay abroad?
What is your expected time of return?
Where is your family residing?
Will your family be changing their residence to India/abroad anytime soon?
What is the expected time of your return or your family's return to India?
If you are already abroad or if you are going abroad and you know you might be moving back to India in 2 to 3 years, it is a no-brainer. You must buy health insurance or NRI life insurance in India. It might be an expense, but the waiting period for many illnesses will be completed by the time you return.
If you have a family in India that has members who are financially dependent on you or has older persons who might find it difficult to get health insurance, you can buy family floater insurance policies.
If you and your family are abroad and will continue to reside there for more than 4-5 years, avoid buying health insurance in India. In that case, it is better to buy it in the country of residence.
"For NRIs moving back to India in 2 to 3 years, buying Health Insurance in India is a no-brainer." wiseNRI
2) Geographic Restrictions
Many insurance policies provide coverage only within India. Check your policy details. If you have a policy that does not cover overseas health issues, do a rethink on the policy. You may want to port to a different insurance provider who provides coverage abroad as well.
You should also consider that if you have sufficient insurance abroad – either from your employer or you have purchased, then even if your policy is not covering you outside India is fine.
Must Read- Beware of Rampant Mis-selling of Expensive Insurance to NRIs
3) Tax Benefits for NRI Health Insurance
Under Section 80D of the Income Tax Act, a taxpayer (NRIs included) gets a tax deduction on payment of health insurance premiums. The deduction is as follows –
₹ 25,000 for a policy for oneself, spouse, and dependent children
₹ 25,000 for policies covering parents under the age of 60 years
₹ 50,000 for policies for parents who are senior citizen parents
₹ 50,000 for policies if the main proposer's age is 60 years or more
If you have income in India, and you plan to return, it will be a good idea to have health insurance in India. If you have financial dependents or insurance dependents in India, it might be better to take a health insurance policy in India in that way your medical expenses are taken care of and your tax liability is reduced too.
4) Regular Travel To India
If you travel regularly for work or business to India, or you are a pilot or are in the Merchant Navy who has regular visits to India, it might make sense to purchase an insurance policy in India.
It can be useful in case of emergencies. Moreover, medical facilities and quality of treatment in India are better compared to many countries. Medical treatment in India is cost-effective too, as compared to many other countries. From both health and economic perspectives; it makes sense to have health insurance for NRI in India.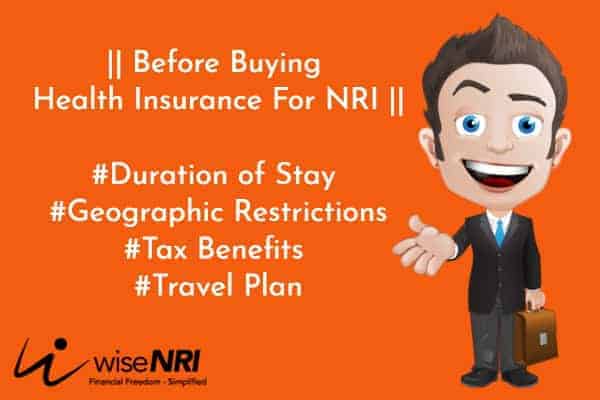 Must Read- NRE Vs NRO Account
Mediclaim policy for NRI
I am sharing the names of a few insurance specialist companies in India that are offering health insurance to NRI
HDFC ERGO Health Insurance
Max Bupa ( Now NIVA Bupa)
Star health
Religare Health
Health Insurance for Parents India
Most of the NRIs live in nuclear families & their parents stay in India. For NRI parents health care is also very important as in many cases their decision of coming back to India is influenced by their parent's health.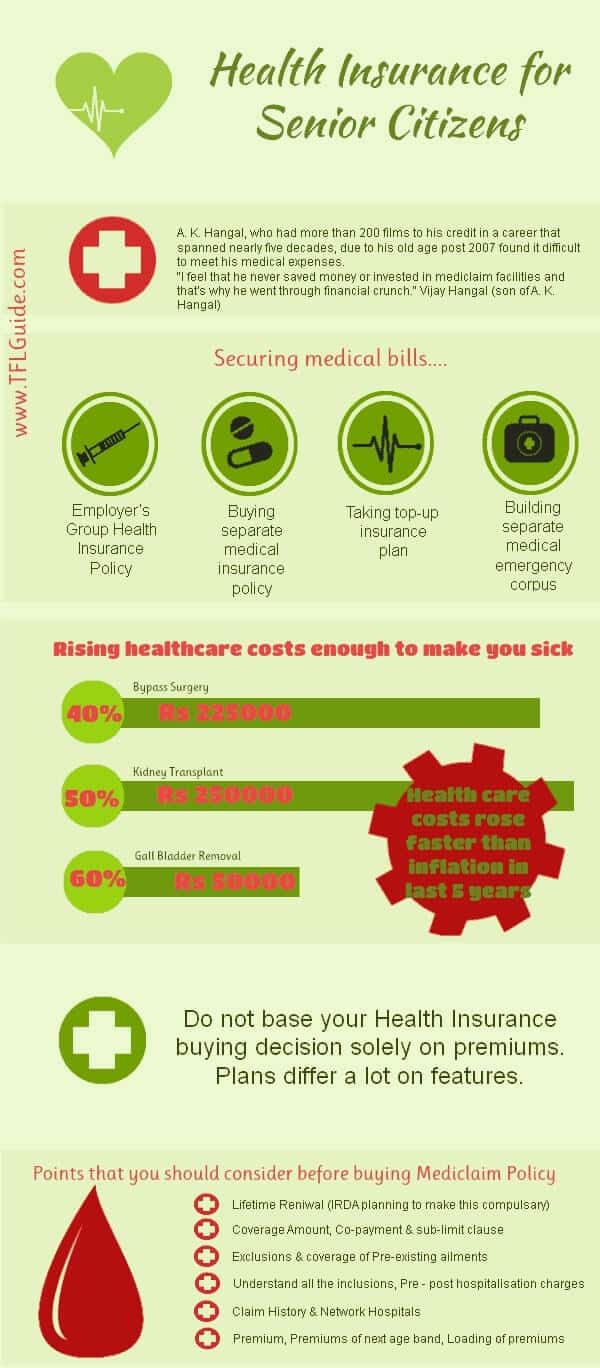 Few policies for Health insurance for parents in India:
Apollo Munich Optima Senior (HDFC ERGO)
Bajaj Allianz Silver Health
New India – Senior Citizen Mediclaim Policy
Star Health – Senior Citizen Rec Carpet
Read – NRIs want to return to India
The Importance of Health Insurance for Senior Citizens
If you are an NRI, it is important that you protect the health of your elderly parents in India by obtaining appropriate insurance for NRI. This might involve choosing a senior citizen insurance policy that specifically caters to the needs of your parents. This is because elderly people are more likely to suffer from chronic diseases and critical illnesses than younger people, and many senior citizens often benefit from having more than one type of insurance policy. For example, you might purchase a policy for your parents.
NRIs should consider these points before buy health insurance for NRI in India-
Insurers take extra precautions when they have to issue a policy to NRIs. Some of them have stringent practices for claims.
Before buying an insurance policy, check the geographical coverage and the extent of the geographical coverage as regards illness and accidents.
FEMA rules say that the claim amount to be repatriated should be only to the extent of the total premium paid in foreign currency.
NRIs should consider the policy coverage, tax laws, residency, and the location where medical treatment will be taken; to decide on the purchase of insurance.
Your parents are more vulnerable to health risks considering their age factor, you should opt for a higher sum insured amount.
"Financial matters are complex, more so if you are an NRI. But managing them is not impossible."
Talk to us about your Financial Plan
Know you have better knowledge of health insurance for NRI in India. If you already have insurance or planning to buy it – please share our views in the comment section.