NRIs are not very familiar with Portfolio Investment Scheme or  What is PIS account? So we have tried to reply to all possible questions regarding the PIS scheme in this post…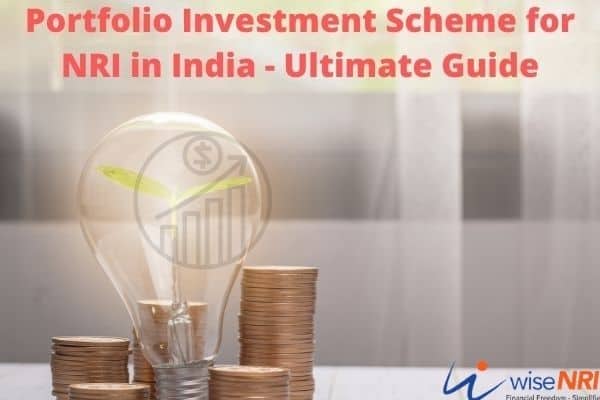 Check – Best investment options for NRIs in India
When an Indian becomes an NRI, this domestic bank, Demat, and trading accounts are to be closed or status to be changed if allowed.
So how do NRIs participate in the Indian market? How do they invest in stocks and bonds?
NRIs can use the Portfolio Investment Scheme by RBI. Read on to know everything about PIS –
What is Portfolio Investment Scheme For NRI In India?
Portfolio Investment Scheme (PIS) is an account that can be opened by NRIs to buy and sell shares, debentures, and bonds issued by PSUs in the Indian stock market. NRIs can apply for IPOs through the PIS as well. It is a scheme initiated by RBI.
Is a Portfolio investment account mandatory for NRI?
Yes, NRIs can invest in equity by opening a PIS account that is associated with an NRE or NRO account. In the case of NRE where funds come from outside India & can easily be repatriated – RBI wants banks to track &  report all these transactions.
Why Do NRIs Need a PIS Account?
NRIs who want to earn good returns from investments in the Indian stock market are advised to open a PIS account offered by the RBI. The only catch for buying and selling Indian company stocks and convertible debentures is that you must operate through a registered broker in the recognized stock exchange. NRIs are authorized to trade freely, barring intra-day transactions.
NRIs get the following benefits with an NRI PIS account:
Invest in Indian stock
Freely buy and sell stock and repatriate
Easy transaction
User-Friendly operations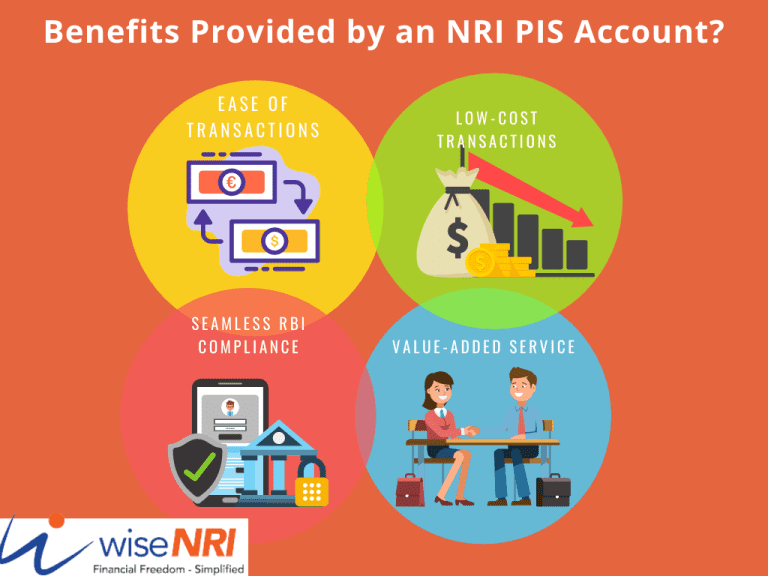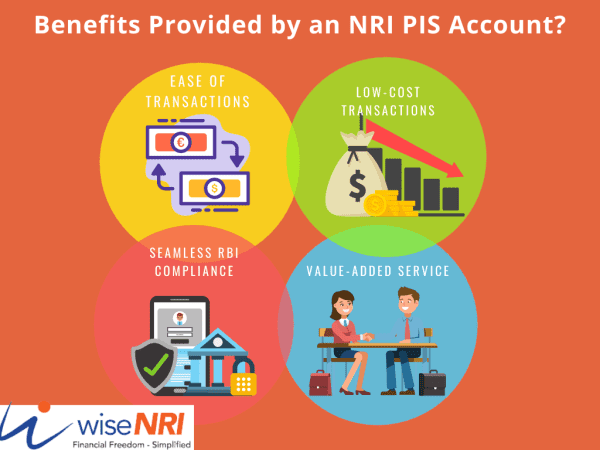 Must Read: Investment restrictions for NRIs In India
What are the Eligibility Criteria to Open a PIS Account?
NRI and PIO  are eligible to avail of the PIS scheme according to the RBI guidelines.
NRIs cannot open a PIS account, if
A resident is traveling abroad for medical treatment

Residents traveling abroad on short trips

Bangladesh and Pakistan residents without prior RBI permission

Nepal and Bhutan residents
Mariners employed by Indian shipping companies
What are the documents required for a PIS account?
Usually, the requirements for a PIS are :
Identity Proof documentation.
Overseas Address Proof documentation.
Valid Visa.
Photographs of the investor.
PIS Permission letter.
Form for the opening of an account.
Approval letter from the designated bank where the PIS is opened.
Some banks require a minimum amount to be in the PIS account.
There are some changes that have to be paid to open a PIS like account maintenance charges and Approval fees.
How Do I Open a PIS account for NRI?
The NRI has to apply to a designated branch of a bank, that deals in Portfolio Investment. All transactions will be routed through this branch.
The NRI will need an NRO or NRE savings and an NRI PIS account to manage his transactions.
The NRE Savings Account is for investments made out of money repatriated. The NRO account is for investments to be made on a non-repatriation basis.
Submit the PIS application form to the bank with the requisite information and documentation to open the PIS and Demat account.
How do I use the PIS account?
Once the account is set up and connected to the NRE/NRO savings accounts, you will get your login credentials. You can buy and sell shares, debentures, and bonds. Payment can be made through inward remittance of foreign exchange/funds in the NRE account for purchase on a repatriation basis or through the NRO account for purchase on a non-repatriable basis. On sale, the amount can be credited to the NRE/NRO accounts if the sale is on a repatriable basis. If the sale is on a non-repatriable basis, the sale proceeds can be only credited to the NRO account.
Also Read: HSBC Report Review
Can NRI open Multiple Portfolio Investment accounts?
No, RBI allows only one PIS account for NRI. If you want to open a new account, you have to close the existing one.
Permitted Credits/ Debits in NRE Portfolio Investment account?
Credits

Inward remittances in foreign exchange though normal banking channels;
Transfer from the NRI's other NRE  or FCNR (B) accounts maintained with Authorised Dealer in India;
Net sale proceeds (after payment of applicable taxes) of shares / convertible preference shares /convertible debentures /warrants/ units acquired on repatriation basis under the Scheme and sold on stock exchange through registered broker; and
Dividend or income earned on investment made on repatriation basis under the Scheme

Debits

Outward remittances of dividend or income earned;
Amounts paid on account of purchase of shares /convertible preference shares/ convertible debentures /warrants/ units on repatriation basis on stock exchanges through registered broker under the Scheme; and
Any charges on account of sale / purchase of securities or units under the Scheme.
Remittances outside India or transfer to NRE / FCNR (B) accounts of the accounts holder of the NRI or any other person eligible to maintain such account.
Source RBI
Are there any restrictions for the PIS account?
It is important to know the rules of operating the PIS. There are certain restrictions:
It cannot be used for day trading. Delivery of instruments is compulsory.
Short selling is not allowed in the PIS account for NRI.
For both repatriation and non-repatriation stocks, an NRI can invest only up to 5% of the paid-up capital/paid-up value. The ceiling can be extended to 24% with special permission is acquired wherein t, if the General Body of the Indian company passes a special resolution to that effect.
RBI regularly monitors the data and can put an embargo on your bank account if you exceed prescribed limits.
NRIs can invest in futures and options of stocks based on certain conditions.
Can it be a joint account?
No, the joint holder is not allowed in the case of PIS.
Can NRI do intraday trading?
No, NRIs are not allowed trading. They can buy stocks & sell only after they got delivery in their accounts.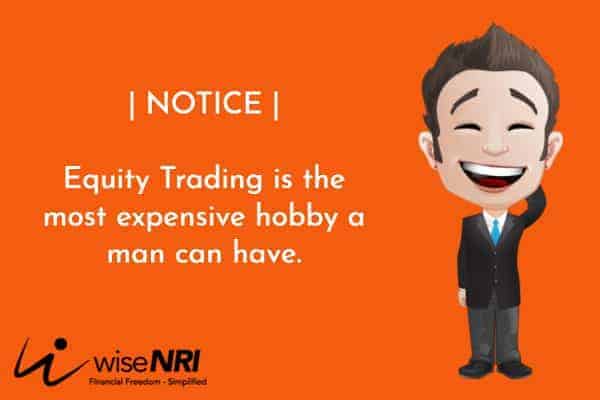 Must Check – NRI Real Estate Investments Outside India – Pros & Cons
Do I require a PIS account for Mutual Funds?
No, you don't need it for mutual funds. Many people think that a Demat account is required for Mutual Fund investments – actually, even in the case of online purchase, it's not required.
A PIS investment account is not required if NRI is selling the stocks which he purchased when he was resident in India.
Some List of Banks in India who offer  PIS account for NRI 
ICICI Bank.
SBI Bank.
Deutsche Bank.
Bank of Baroda.
Federal Bank.
South Indian Bank.
HDFC Bank.
Kotak Mahindra Bank.
It is important to have a diversified portfolio of investments. India's growth story is intact and it might be in your interest to make wise investment decisions.
Investment matters are more so if you are an NRI. But managing them is not impossible.
If you have any questions on the portfolio investment scheme for NRIs – please add them in the comment section.