Mr. Vishnu had been working in South Africa for the last few years. Even though he was abroad, there were financial management tasks to be done in India.
He has some investments that earn returns. He owns a house that gets rental income. He has to file tax returns as well. He used to come to India to his hometown for about 3-4 weeks around once a year but could not do much in terms of managing his finances.
Most of his financial matters including investments were being handled by his father.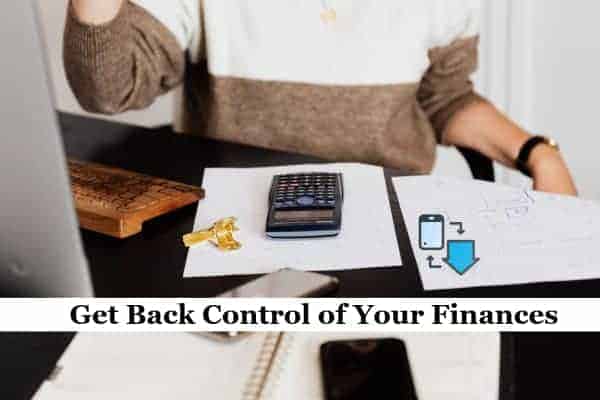 Now he has come back to India for good and he wants to understand his financial status and also start managing his financial life.
He does not see eye to eye with his father when it comes to finances as every generation subscribes to a different view of money matters.
Moreover, since he was abroad, he does not have a true picture of the financial markets in India.
So how does he get back control of his finances such that he is able to manage his finances optimally?
Check – RNOR Status
Understand His Current Financial Situation
He needs to get an overall view of his financial status. It can be done by obtaining
Bank statements
Past tax returns
Demat account statements
Other investment and liability related documents
Automated debits from his bank account
This will help him evaluate the value of his assets and liabilities. It will give him an idea of how his investment portfolio looks like. He will obtain a perspective on his current returns and potential returns.
Read – Financial Planning For NRIs
Understand Insurance
He should know the amount of insurance coverage that he has. He has to
Check the number of insurance policies that he had bought
Ascertain if the policies are useful
Segregate policies that are valid and those that have lapsed
Check the amount of premium being paid
Must Read –Can a NRI buy agricultural land in India
Frame His Financial Goals
If he has not already done it, he must list down his short-term and long-term financial goals. They could be related to his plans in terms of his professional life and personal life.
He must have a plan regarding his life in India. Where does he plan to stay? What kind of lifestyle does he want and what lifestyle can he afford? If he has a job in India, he has to decide where he wants to live, how he wants to commute, and about the schooling-related aspects of his children. If he has a business or is planning to establish one, he has to take a different path depending on the cash inflow and outflows. He must additionally set up goals related to children's education, retirement, etc.
If he is deciding on early retirement, then he has to verify if his savings and investments are enough for a lifestyle he wants to sustain.
Ideally, he should think through all of these things before his return to India so that he can set his plan in motion.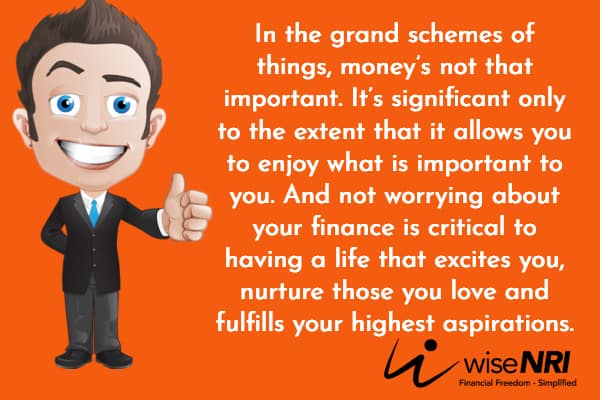 Check -Rules of EPF withdrawal for NRIs.
Devise his action plan
He should start implementing the decisions he has made. Some of the important steps are –
Buy a good online term insurance policy with high insurance cover (if not taken already), which is a must if one has family members financially dependent upon them.
Buy or enhance the health insurance cover such that unforeseen medical emergencies can be taken care of financially. He can create a combination of a base policy + a top-up policy or buy a health plan with add-ons depending on the health conditions of self and family.
Convert all accounts to resident Indian accounts. Inform the bank to convert NRE and NRO accounts to resident accounts. Convert investment accounts to resident accounts. FCNR accounts can be continued till maturity and then be converted to Resident Foreign currency accounts or can be closed down.
Redefine the portfolio in a series of steps. He should first understand his risk capacity and ability and design an ideal investment portfolio and make a plan to build the portfolio over time. When one is a resident Indian, there are more investment options. For example, as an NRI, he could not have opened a new PPF account or invest in the Sukanya Samriddhi scheme or post office savings schemes. He can decide on an investment plan such that he builds a broad portfolio to get the best returns possible.
Read – How to Fix common mistakes of NRIs
Money is an emotional topic.
Instead of just wrenching back total control, it may be better to have a discussion with his father and let him know of his broad financial plan (if he does not want to share all details) so that he can put forth his point of view. His father will be able to understand his perspective, and they can avoid all kinds of negativity.
He can choose to acquire the services of a financial planner who is experienced in handling NRI financial matters.
Do let us know how you, as a returning NRI managed your financial life or How NRI Control of Your Finances. We can also guide you in your financial journey in your return as an NRI.